QUESTION:

What Travels Across Or Next To 35 States,
Loops Around The Entire United States,
And Is Over 10,000 Miles Long?!

HINTS:

It's America's Longest Land And Water Trail -- A Recreation Trail For Hikers, Bikers, Kayakers, Canoeists, Wheelchair Users, and Horseback Riders, Cross-Country Skiers, and Others!
It's Scenic Beauty -- A Diversity of Landscapes With Grand Forests, Sandy Beaches, Rocky Coasts, Rugged Deserts, Mighty Rivers, Snow-Covered Mountains, and The Shores of the Great Lakes, and Other Sites!
It's History and Culture -- A Discovery Of America through Native Peoples, Lighthouses, Pioneers, Well-known People and Places, and More!
---
It's The National Coast Trail!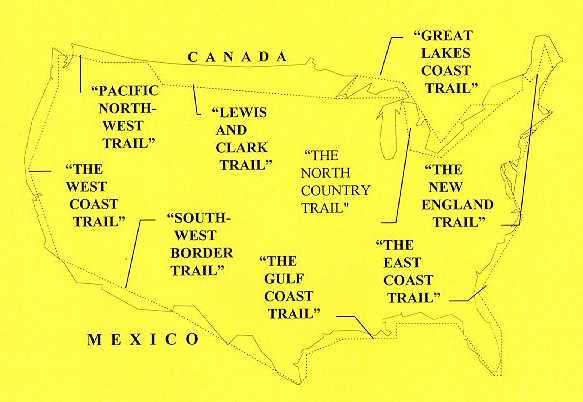 ---
THIS PAGE IS
---
RETURN TO HOMEPAGE INDEX
---