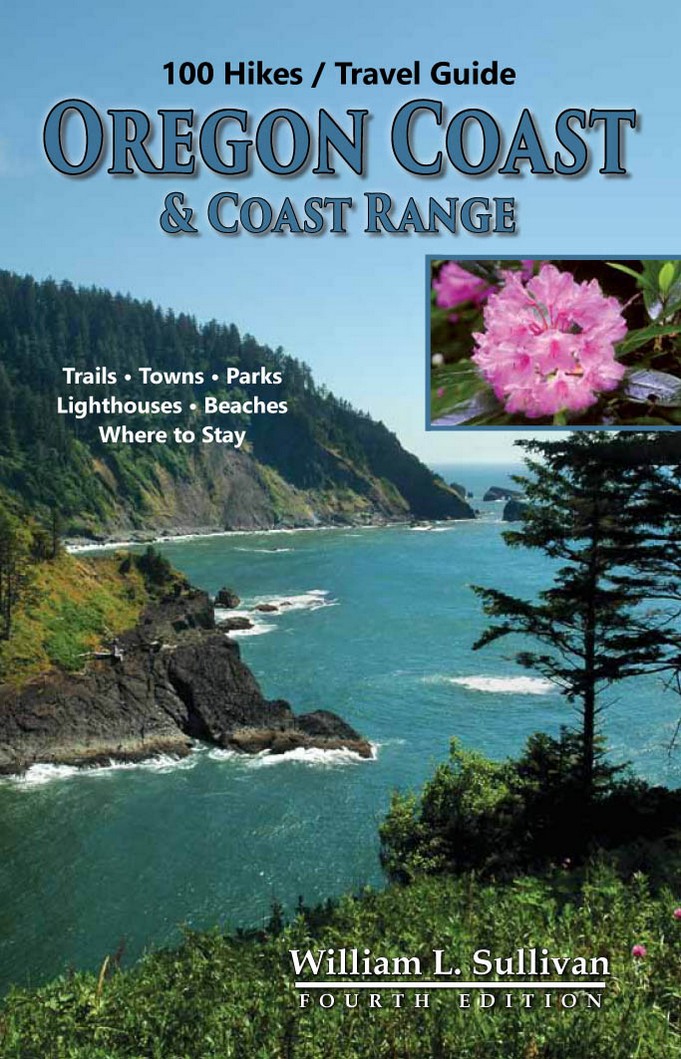 100 Hikes/Travel Guide:
Oregon Coast & Coast Range, 4th Edition.
by William L. Sullivan / Navillus Press (2016)
/ ISBN: 9781939312112
This complete coastal guide describes hiking trails, campgrounds, museums, towns, and lighthouses from Washington's Long Beach south to California's Redwoods.



The expanded and revised Fourth Edition includes a 32-page color travel guide to coastal highlights, a guide to the Oregon Coast Trail, a color wildflower guide, a catalog of campgrounds, and a chart of the best inns and quaint hotels on the Oregon Coast.
More Details & ORDER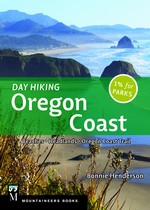 Day Hiking Oregon Coast, 2nd Edition
by Bonnie Henderson / The Mountaineers Books (2015)
/ ISBN: 978-1-59485-909-0
Day Hiking: Oregon Coast, 2nd Edition is a special sort of hiking guidebook.

On one hand, there are dozens of hikes to choose from for an easy family outing. However, it also is a comprehensive guide to a once-in-a-lifetime, multiday trek of the ever-popular Oregon Coast Trail. Essentially this guide works for everyone wanting to experience any or all of Oregon's Pacific Coast.

This comprehensive and engaging new edition includes:

All new maps

All new Hikes-at-a-Glance chart

All new photos, including a color insert

GPS coordinates added to all hikes

Coastal day hikes and beach walks for all skill levels

Details and advice for through-hiking or section-hiking the 382-mile Oregon Coast Trail Completely overhauled, our popular Oregon coast guidebook is reborn in the multifeatured, graphically engaging Day Hiking series.

More Details & ORDER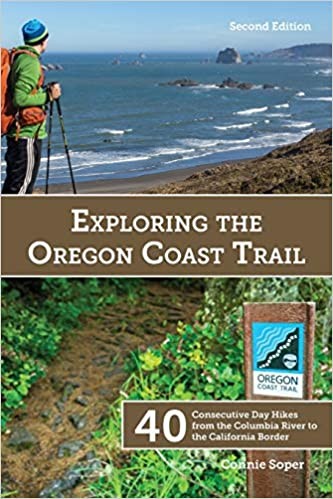 Exploring The Oregon Coast Trail:
40 Consecutive Day Hikes from the Columbia River to the California Border
by Connie Soper / Dragonfly Press (2015) / ISBN: 978-0-9768387-5-3
If you have taken even a short walk on any beach in Oregon, you have been on the Oregon Coast Trail.

This wonderfully scenic and diverse trail extends nearly 400 miles from the Columbia River to the California border, with over half those miles on sand. Exploring the Oregon Coast Trail provides the information you need to complete the entire trail, or to enjoy segments of it as a series of day hikes. This book also provides insights on chapters of Oregon's coastal history that make hiking the OCT a special and unique experience. In doing so, it reminds us to celebrate Oregon's open beaches and not take them for granted.

Highlights of the book include:

Detailed route descriptions for 40 consecutive day hikes along the OCT, beginning at the mouth of the Columbia River and ending at the California border

Mile-by-mile maps for most hikes

Directions for reaching the start and end points of each hike

Logistical information needed to successfully navigate the OCT, such as tidal considerations and arranging for boat rides

Historical and present day photographs of places visited along the OCT

Feature articles on the history and personalities that make hiking the OCT possible

More Details & ORDER
Copyright 2020 National Coast Trail Association. All Rights Reserved. DISCLAIMER / JOIN