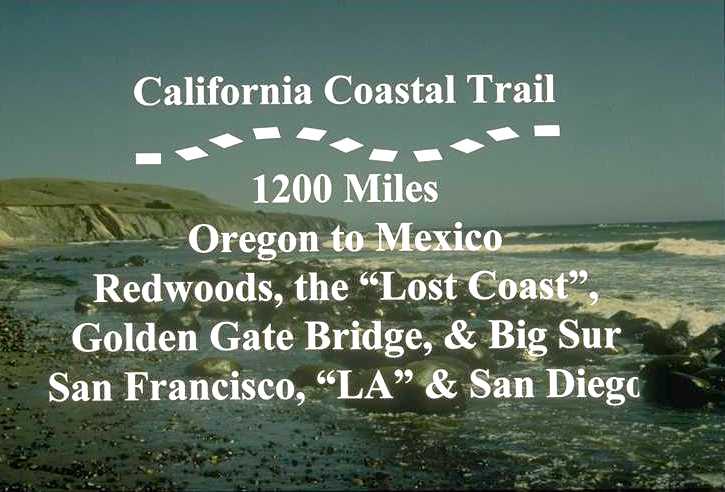 The California Coastal Trail is officially recognized
by California State Parks, the California Coastal Commission
and Conservancy, and many others. About 700 miles are complete
with 500 miles to be developed. It would take someone averaging about
12 miles a day some 3 and a half months of hiking to complete it!